Thursday, August 27th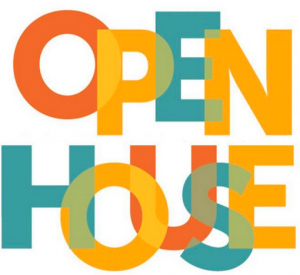 Western Career Prep High School – 11am-1pm
Open House and Registration from 8am-2pm! Come learn about a wonderful alternative to the traditional High School. Western Career Prep provides students with a state accredited high school diploma along with the necessary experience to acquire employment skills for the future. Tour the facility and talk with current and former students, and come see J-Rod with K-105.3 from 11am-1pm!
Thursday, August 27th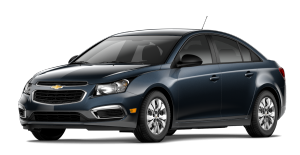 Art Moehn Chevrolet – 4pm-6pm
It's Football Frenzy again and we're kicking off the high school football season with a huge giveaway… a CAR! That's right, Art Moehn Chevrolet and K-105.3 are giving away a 2-year lease on a 2016 Chevy Cruze. Stop and see us at Art Moehn Thursday from 4-6pm, get ready for high school football season and learn about all the ways you can enter the sweepstakes!
Friday, August 28th

Art Moehn Chevrolet – 8am-10am
We're back at Art Moehn for "Contact With the Car" brought to you by Michigan Community Credit Union. 12 contestants will surround a vehicle, touching the car, and the last one standing will win up to $20,000. K-105.3 will be there broadcasting LIVE to kick off the event and get the contestants hyped up! contactwiththecar.com for more info.
Friday, August 28th

Knutson's Sporting Goods - 3pm-5pm
Join Jamie McKibbin LIVE with K-105.3 at Knutson's Sporting Goods for their 2015 Pre-Season Sale, happening August 27th – September 7th. 30% off all knives, save up to 70% off all clothing, 30% off most items in the camping aisle, 40% off all ski tubes, 30% off all fishing poles, 30% off all kids camo, 25% off all fishing reels, 25% off kayaks, and 20% off all duck & goose calls!
Friday, August 28th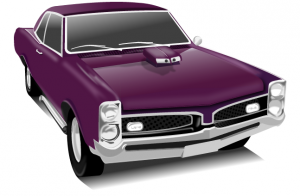 Downtown Cruise-In – 6-8pm
Hundreds of cars, hundreds of visirots, great food, family fun, and as always… K-105.3! Every month, the last Friday of each month, downtown Jackson is transformed into the best car show around. *no parking on W. Michigan Ave. * Sidewalks open for pedestrians.
Friday, August 28th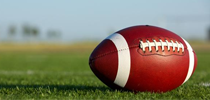 Football Frenzy – Napoleon @ Columbia Central – 6pm
Join K-105.3 as we tailgate at our first High School Football game of the season, and get people registered to win a 2016 Chevy Cruze from Art Moehn! We'll be tailgating at 1 game every week through October so stay tuned to k1053.com and K-105.3 on the air for details!