IT'S ALREADY TIME FOR THE NEW ARTISAN CRAZE!
TOAST.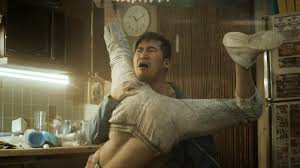 DON'T BELIEVE US?  READ THIS!
YES, TOAST (COOKED DRY BREAD) IS SWEEPING THE NATION. BIG DOG AND CORRINA THINK THIS MIGHT BE THE ENTREPRENEURIAL TICKET THEY'VE BEEN LOOKING FOR! 
WE NEED SOME NAMES FOR OUR NEW TOAST SHOP. 
TOASTED
TOAST
LET'S TOAST
THE TOAST SHOPPE
TOASTER-ROASTER
TOASTIES
… 
WE'LL TAKE YOUR CALLS AND NAME SUGGESTIONS ON THE NEXT BIG DOG AND CORRINA MORNING SHOW!