Craig Russell

B
orn in the wilds of the Amazon rainforest, Craig Ernesto Russell was raised on a diet of berries and tree branches while combing the jungle defeating poachers searching for buried treasure. Or he was born in Kalamazoo and grew up like a normal child. You take a look and decide what you want to believe…
Hi! I'm Craig, the host of the "Hustle" here on K105.3! I have entertained hundreds of people in over 25 years on radio stations all over Michigan and the Midwest. But who cares about that? I'm on K105.3 now and love Jackson! I have a couple of kids and am a huge Chicago sports fan. Yes I know, I'm taking my life into my own hands with that declaration. Please forgive me.
If you see me out and about, standing in line at Meijer buying milk or in line getting a coney at Marinos, say hi and we will chat! Or find me on Facebook or Twitter and tell me how much you miss the Big Dog in the Morning…:)
Mallory Sullivan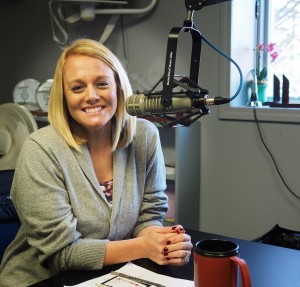 Morning Hustle co-host
Scott Clow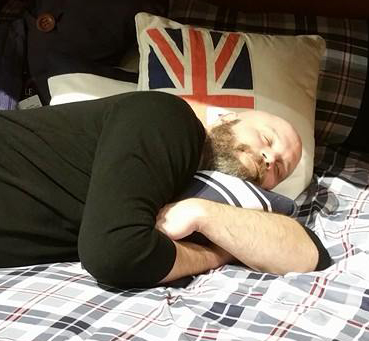 As a dad, a husband and a stand up comedian, Scott Clow has a lot on his mind, whether or not he can articulate that is the question.  When he's not behind the mic you'll find him in his yard, fighting a never ending battle of picking up after his two dogs, Harley and Cletus.  That's right, he named his dog Cletus…enough said.  Tune in weekdays for the Midday Cafe from 10am-1pm.
Jamie "The Big Dog" McKibbin

So I just celebrated my 16th year on air at K-105.3 and my 37th Birthday. A few facts about me are: I know everyone in Jackson and Hillsdale County by first name, I was expelled from school the first day of Kindergarten for TP'ing the boys bathroom, I actually should have been a professional Archery Shooter, My favorite movie is Dumb and Dumber, and someday I dream to own a small market radio station or 4. For now I live, work, and play in Jackson MI. I am married to my beautiful, smart, funny, brilliant, (did I say beautiful) wife Katina and we have a 7 ½ year old son Walker. I also enjoy (ok am obsessed with) Hunting and Great Lakes Fishing. Check me out of FB, I take quanity and not quality friends.
J-rod

Hello and thanks for taking the time to find out more about meeeeeeeeeee!!! First name J……. Last name Rod…… Don't believe me? Look it up in the phonebook, I'm listed…. Who the heck still uses a phonebook?!!! Anyways  my name is J-Rod and I do the afternoons here at K-105.3, plus a bunch of other stuff too.. And don't forget about the Drive at 5. WHOO WHOO!!! That's the 5'oclock work whistle. If you're lucky you'll get to blow it and win a prize Monday through Friday. I graduated from Northwest High School in 1998… Then Spec's Howard in October of 99, and I've been rolling with the K-crew since December of 99.. I love my wife and kids… Comic books, pro wrestling and craft beer. Hit me up sometime, jrod@k1053.com and like me on facebook.
 Zach Sang Show

Zach Sang is already a multimedia superstar personality with a new generation of followers. He is a radio prodigy, Nickelodeon personality, social media addict, pop culture junkie… and everyone's best friend. At just 21 years old, Zach is one of the most recognizable voices in media to people 12-28 years old. His success was self- created at age 14 when he went from grocery store bag boy to an instant internet radio star broadcasting nightly from his parent's home in Wayne, New Jersey. Zach quickly amassed an online following of 2.6 million teens from coast to coast. Zach has done over 10,000 interviews with major celebrities from Justin Bieber to Miley Cyrus to the mind behind Twitter Biz Stone.
Zach also hosted "Zach Sang & The Student Body" which incorporated hit music and aired nightly from 7-9PM on GOOM Radio. Zach served as the creator, executive producer and music director of Zang Radio – the second largest teen radio station in the country. In 2012 Zach, WYD Media and Westwood One launched Zach Sang and The Gang a fresh, new and social show that is available to Top 40 stations nationwide. Since the launch Zach and his friends can be heard live every night by 4 Million+ people, coast to coast, on over 30 Top 40 Radio Stations. Zach is one of most popular voices on college campuses including West Virginia University, Ithaca College, Texas Tech, University of Vermont and many more. Over 550,000+ college students can listen every night.