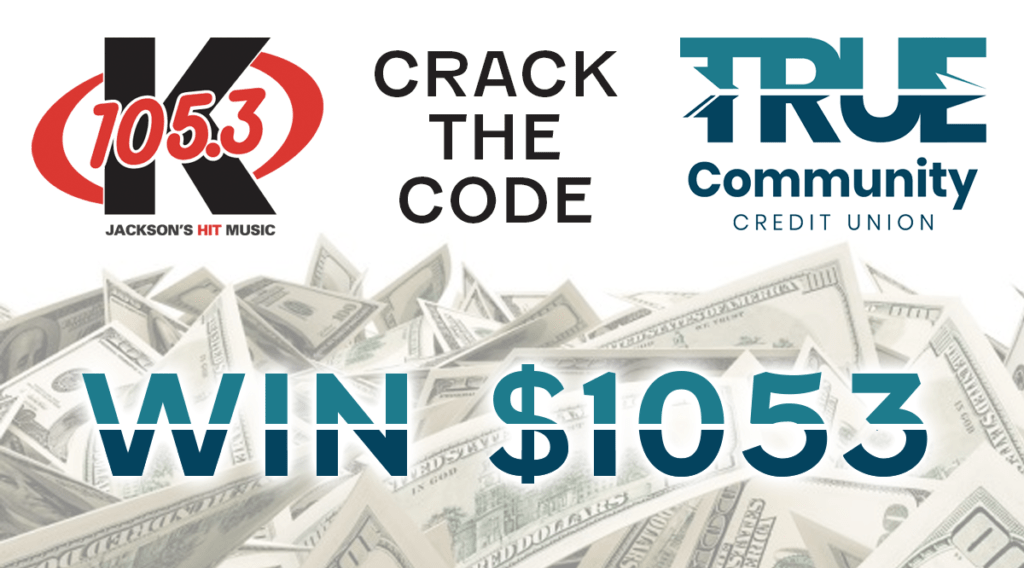 K-105.3 is partnering with True Community Credit Union to help one lucky winner pay down some of their holiday debt – try and crack the code and you're in the running to win!
Call in to the K105.3 Morning Show with Scott & Jenny weekday mornings between 6am and 9am throughout the month of January 2022, and try to guess the Pin of the Day to our True Community Credit Union On-Air ATM. Get it right and you get to "withdraw" a $25 prize from our ATM!
Even if you don't get it right, you still go in the running to win $1,053 cash! OR, enter below for a chance to win the $1053!
WINNER WILL BE ANNOUNCED TUESDAY, FEBRUARY 1st at 7:45am
Tune in to the K105.3 Morning Show and visit K1053.com for all the details on how to Crack the Code with K105.3 and True Community Credit Union.
SPONSORED IN PART BY: