Peter Pan & Cinderella On Ice
Event Navigation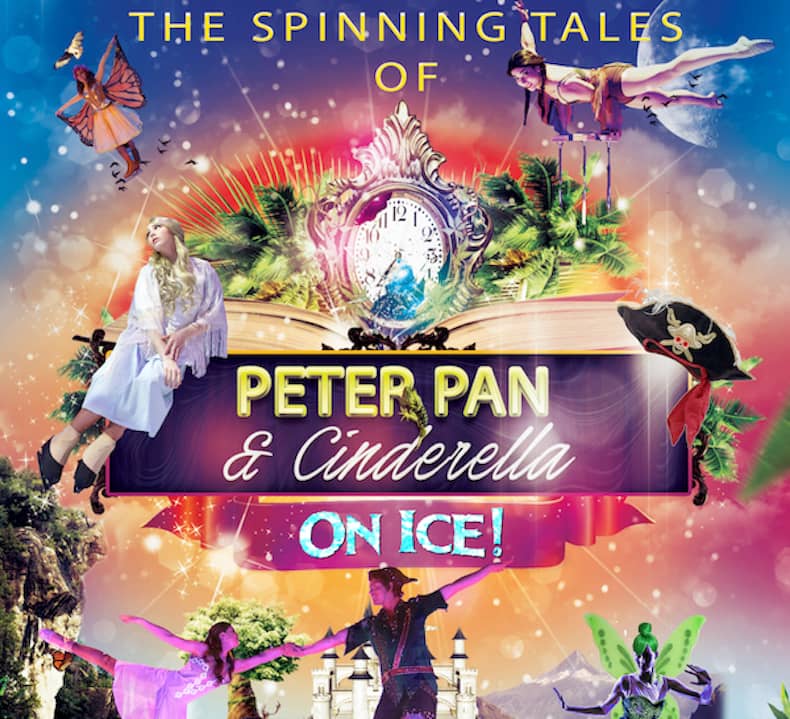 Peter Pan and Cinderella on Ice
Saturday, March 19, 2022
7 p.m.
Sit on the edge of your seats as professional champion ice skaters, Broadway level singers, and cirque performers captivate you in a world where magic is real. Welcome to The Spinning Tales of Peter Pan & Cinderella On Ice! – Where fairy tales and ice collide! Cinderella defeats the odds by jumping through obstacles to find her true love – a new twist on your average love story. Following the long-awaited true love's kiss, pirates interrupt and Peter Pan is called for a nonstop adventure through Neverland.
Tickets
Section A: $30
Section B: $25
Section C: $15
12 & Under: $10*
*Must be purchased with minimum of one adult/full price ticket. 10% off Buyers Choice discount does not apply to $10 tickets.
Related Events