Play the K105.3 Easter Egg MATCH GAME for a chance to win prizes and $1,000 CASH!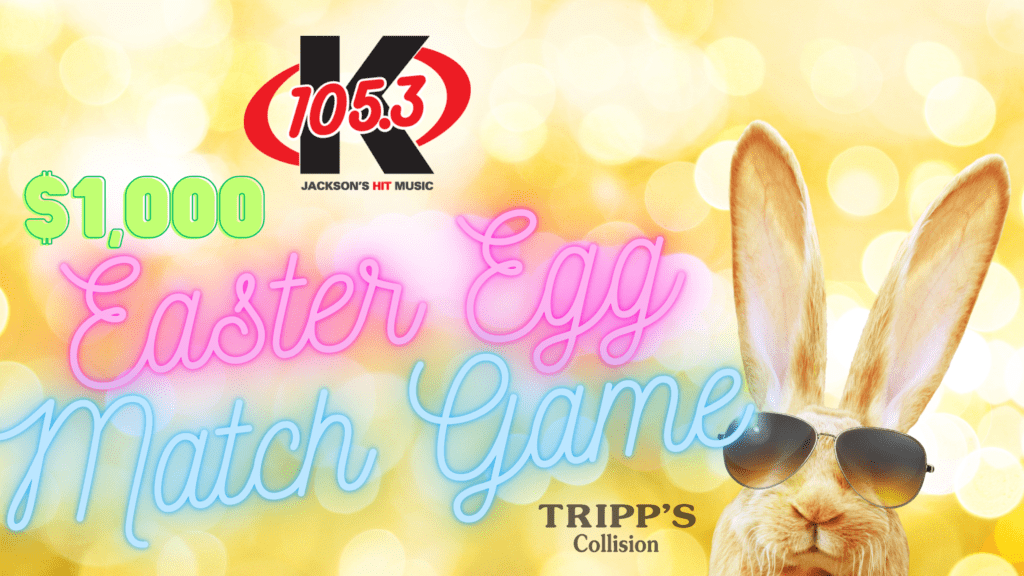 HOW IT WORKS:
Hidden underneath each egg on the grid below is a spectacular prize from one of our sponsors. Each prize has an exact match somewhere else on the grid.
Every weekday morning at 7:35 a.m., tune in for your chance to call in to 517-768-4448 and pick TWO numbered eggs on the grid that you want to reveal.
If the two eggs you picked have matching prizes underneath, you WIN that prize and the grid will be updated below to show the revealed match.
If the two eggs you picked do NOT match, we will tell you what's underneath each one, but the grid below will NOT be updated… so you have to listen and keep track!
At the end of the contest, all players will go in the running to win $1,000 CASH from Tripp's Collision Centers! The winner will be drawn at random from those who have called in to play the Match Game from March 20 through the end of the contest.
Good luck to all our players and be sure to tune in at 7:35 a.m. weekdays to listen and play along!
CONTEST DATES: MARCH 20 – APRIL 7
In no particular order, the prizes you could win from the grid above are:
Prizes may not be exactly as pictured. Must be 18+ to play. Players are allowed one (1) match win throughout the contest. All callers who participate in the game are eligible for the $1,000 grand prize.  Click here for contest rules.