K105.3 New Year's Eve Party

Say SEE YA to 2020 and ring in 2021 with K-105.3 in your living room!
Tune in to K-105.3 on your radio, phone, computer, or Alexa-enabled smart speaker and party safely at home with Jackson's Hit Music station and your favorite DJs as we count down to 2021. Tune in for a chance to win prizes like gift certificates to local restaurants!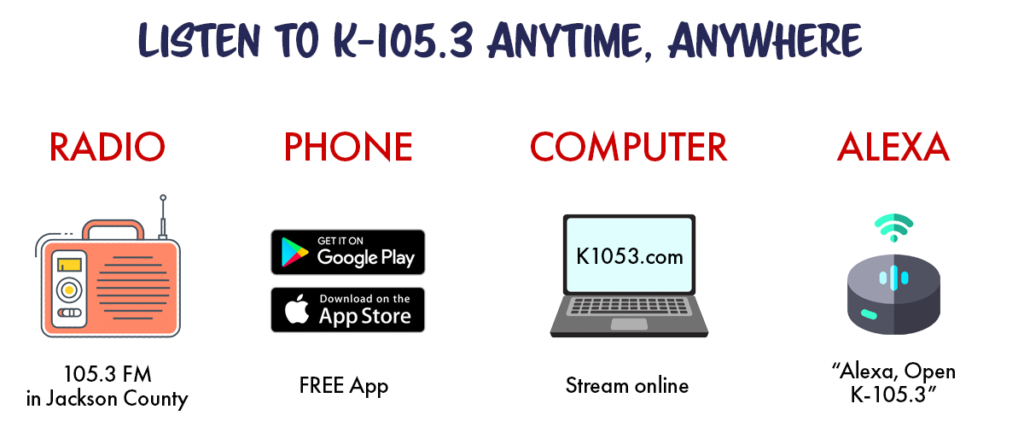 K105.3's New Year's Eve party is brought to you by Bud Light, Chase Sports Bar, and Brooklyn Plumbing, Heating & A/C.