It Pays to Shop Local: $2500 giveaway!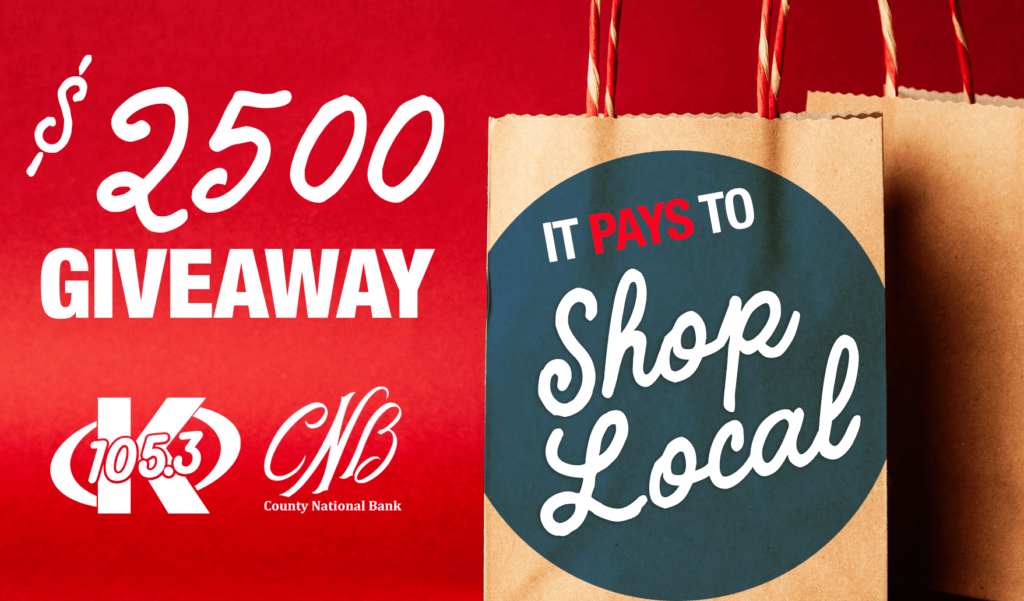 We encourage you to do your holiday shopping LOCALLY in Jackson County, as opposed to online at the big giants.
And when you do, send us your receipt proving that you shopped (or dined) locally to go in the running to win $2,500 from us, and County National Bank!!
Special thanks to County National Bank and these businesses that support our local economy!
CONTEST RULES IT-PAYS-TO-SHOP-LOCAL-CONTEST-RULES