MONDAY to FRIDAY -- 07:00 PM - 11:59 PM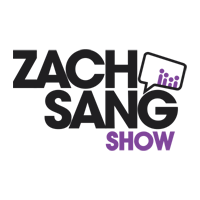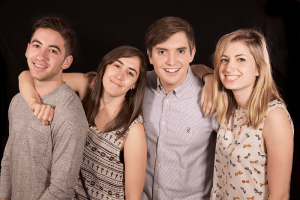 Zach Sang is already a multimedia superstar personality with a new generation of followers. He is a radio prodigy, Nickelodeon personality, social media addict, pop culture junkie… and everyone's best friend. At just 21 years old, Zach is one of the most recognizable voices in media to people 12-28 years old. His success was self- created at age 14 when he went from grocery store bag boy to an instant internet radio star broadcasting nightly from his parent's home in Wayne, New Jersey. Zach quickly amassed an online following of 2.6 million teens from coast to coast. Zach has done over 10,000 interviews with major celebrities from Justin Bieber to Miley Cyrus to the mind behind Twitter Biz Stone.
Zach also hosted "Zach Sang & The Student Body" which incorporated hit music and aired nightly from 7-9PM on GOOM Radio. Zach served as the creator, executive producer and music director of Zang Radio – the second largest teen radio station in the country. In 2012 Zach, WYD Media and Westwood One launched Zach Sang and The Gang a fresh, new and social show that is available to Top 40 stations nationwide. Since the launch Zach and his friends can be heard live every night by 4 Million+ people, coast to coast, on over 30 Top 40 Radio Stations. Zach is one of most popular voices on college campuses including West Virginia University, Ithaca College, Texas Tech, University of Vermont and many more. Over 550,000+ college students can listen every night.