The City of Jackson has announced two traffic updates, coordinating around a pair of road projects.
First, Ganson Street at Edgewood Street will be closed starting today and lasting the next three weeks. This is part of ongoing work to replace a water main in this east side neighborhood near Loomis Park. The intersection will be completely shut down so crews can install a new water main under this intersection. Detours will be posted. E. Ganson Street runs parallel to E. Michigan Avenue and is a busy roadway through the city's east side.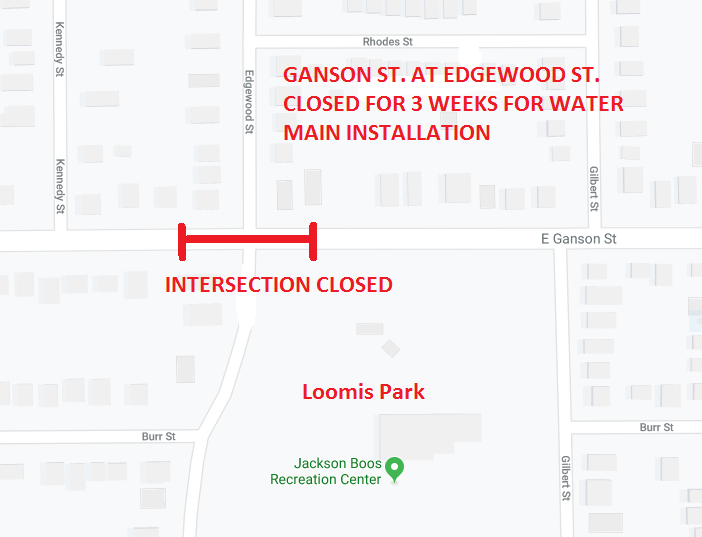 Next, there is now a temporary four-way stop at the intersection of West Prospect Street and South Jackson Street on the city's south side. The city's Engineering Division installed the temporary signs last week to allow for better traffic flow in this area. Previously, there were only stop signs on South Jackson. More drivers are traveling through this area due to the closure of Fourth Street for an ongoing construction project. The temporary four-way stop is intended to slow down traffic and ease traffic backups.