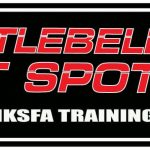 The 2019 USKSL Team returned from Novi Sad, Serbia with extra weigh in their luggage.   The USA roster consisted of 17 athletes from 7 different states, including Michigan.  This small yet mighty group managed to earn 18 Gold medals, 20 Silver medals and 4 Bronze medals in the Pro/Amateur Division and 11 Gold medals, 12 Silver medals and a Bronze medal in the Veteran Division.
This was the first year USA participated in the Relays and the results were impressive.  The men won the 2nd place trophy in the Veteran 24kg Long Cycle Relay and the 2nd place trophy in the Veteran 24kg Jerk Relay.  The women won the 1st place trophy in the Veteran 16kg Jerk/Snatch Relay.
Overall, the USA team placed 2nd out of 21 countries in the Veteran Division and 4th out of 39 countries in the Pro/Amateur Division.
This was the first USA team qualified and organized by USKSL .  "I am so proud of the athletes that attended IUKL Worlds.  Not only did they perform fantastically with such amazing results—we had cohesiveness as a team and as a kettlebell family, "said Rhonda Glick, USKSL President and IUKL representative, and owner of Kettlebell Hot Spot Athletic Training Center in Spring Arbor, Michigan.
The USKSL team that competed represented the US from coast-to-coast: New Hampshire, Virginia, Florida, New York, Pennsylvania, Michigan, Wisconsin & Nevada.  Some of these athletes are coaches/gym owners.  Others have occupations in other industries—business, construction, law, etc…  Yet all love to challenge themselves on a competitive platform.
USKSL's next Team qualifier is June 20, 2020 in Ann Arbor, MI.