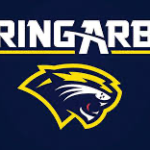 Jackson, Mich. — Spring Arbor University (SAU) has announced that Jason Crist, longtime Head Women's Soccer Coach, will become Athletic Director for the University following the resignation of William "Bill" Weidner.
Corey Ross, Vice President for Student Development and Success, says "Bill has advocated well for the coaches and student-athletes, and he has oriented the department toward athletic and professional excellence."
Crist, who has been serving on staff at SAU since 2004, will continue his role as Head Women's Soccer Coach for his 24th season while also serving as Athletic Director before turning over his coaching duties for the 2024-25 season.
Under Crist's award-winning leadership, SAU Women's Soccer has received three NAIA national titles, one runner-up finish, and seven semifinals appearances. During his time at SAU he has served as Director of Men's and Women's Soccer, Assistant Athletic Director, and Director of Sports Marketing and Communications, in addition to other athletic positions.